Here are my notes, enhanced through the wonders of the internet, from my Spirituality for Ministry class. The readings and lecture were on the Liturgical Church year and more generally about how Christians have encountered time and how the liturgical calander is a way for us to live with the
communio sanctorum
.
Notes from 9/16/08: Spirituality for Ministry: The Church Year.
The Christian Liturgical Year:
--why not simply celebrate Easter and Christmas? The fullness of life in Christ demands a more faceted approach. We can concentrate on all the many aspects of the Mystery of Christ.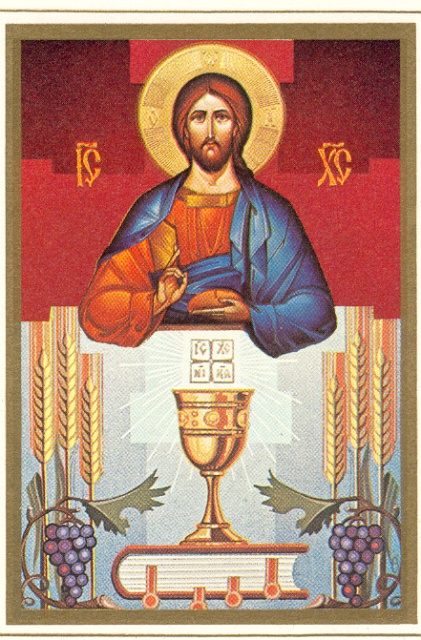 --Mystery of Christ? Specifically, the Mystery of Christ refers to the events of the Gospels—but also the larger milieu of God. We can't fully grasp the Mystery, but we can be grasped by it—think ocean (we can swim in it, but we don't comprehend it's depth.)
--the church year allows us to step into the gospel, it invites our meditation on the gospel.
Two main cycles at work in the Christian year:
1.) Christmas Cycle
2.) Easter Cycle
1.) Christmas Cycle—fixed date of 12/25
--took the place of the pagan holiday of Saturnalia, the winter solstice.
-a time of the return of the light.
-pagans used sympathetic magic (lights, greenery) to entice the Light back into the world. Many Christian prayers deal with light:
Almighty God, you have poured upon us the new light of your incarnate Word: Grant that this light, enkindled in our hearts, may shine forth in our lives…(BCP 213).
a.) Four Sundays of Advent
b.) 12 Days of Christmas-leading to Jan. 6-see below. The days of 3 Kings day, and the Baptism of our Lord, where earlier holidays than Christmas, historically.
c.)January 6-Eastern church=Baptism of our Lord (epiphany)
Western church=3 Kings (also an Epiphany but this holiday commemorates the Gentiles recognition of JC. Episcopalians celebrate both (naturally), Jan.6=Three Kings, and The Baptism is the 1st Sun. of Epiphany.
d.) Epiphany—up to 9 Sundays, Epiphany a showing forth of Jesus' divinity and mission. See
Hymn 135.
--Last Sunday of Epiphany-always the Transfiguration, which is the last epiphany—a proleptic experience of the resurrection. (proleptic means to remember the future (see Vonnegut, Slaughterhouse 5)).
The Transfiguration happens just before Ash Wednesday.
More to come.